Content Canada has confirmed the dates for its expanded two-day conference and screenings event, taking place at The Four Seasons Hotel on September 10-11 during TIFF.
Based on the success of last year's launch, Content Canada will be expanding the programme for 2019 to include the Content Canada Screenings, a showcase of the industry's top programmes and talent.
This year's conference programme will feature fireside chats, keynotes and cutting edge sessions that explore the issues that matter most to the television industry, highlighting Canada's role in the global marketplace.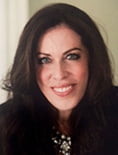 "We are excited about taking Content Canada to the next level", said Ferne Cohen, CEO of Content Canada. "With the support of our prestigious founding partners and our new expanded program and screenings, this year's event will offer something truly unique and exceptional to the television industry. We look forward to showcasing amazing content, companies and executives."
More information can be found at
contentcanada.net
.