C21 Media is proud to announce Bell Media, Lionsgate, CBC, Canada Media Fund, Corus Entertainment and Rogers Group of Funds as its first Founding Partners for Content Canada.
These leading companies will provide commercial and creative support to the venture, which marries a progressive digital business with a series of events that will be focused on exploring and celebrating the evolving global television business.
Content Canada will launch its flagship event during TIFF, with TIFF as an event collaborator, on September 12, 2018 at the Four Seasons Hotel in Toronto.
Bell Media, Lionsgate, CBC, Canada Media Fund, Corus Entertainment and Rogers Group of Funds will play a vital role in helping to shape this important new initiative.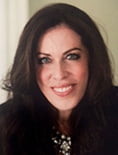 "Content Canada is extremely fortunate to be supported by such important and prestigious partners as it gets set to launch its flagship event and online platform in September," said Ferne Cohen, CEO of Content Canada.
"These companies take their leadership positions seriously, and we are grateful they will be instrumental in optimising our new platform for the benefit of the content industry."
"We are thrilled to be a founding partner of Content Canada," said Randy Lennox, president of Bell Media. "Today's creators recognise that successful content should be ubiquitous across platforms and also transcend borders. Content Canada is an exciting new forum to explore these opportunities."​
"We're excited to be part of the inaugural Content Canada conference," said Jim Packer, Lionsgate's president of worldwide television and digital distribution, who will serve on the Content Canada advisory board. "Lionsgate is a global content company and we value initiatives like Content Canada because they serve as a platform to connect members of the international television business and create opportunities for innovative collaboration."
Heather Conway, executive VP of English services, CBC, added: "As CBC is the primary destination for Canadian content in the country, this new venture is a natural fit for us and a place to celebrate Canadian creators."
"We're delighted to partner with C21, TIFF and Canada's leading broadcasters and distributors on this exciting undertaking," said Valerie Creighton, president and CEO of CMF. "By bringing together Canada's screen-based industry leaders, Content Canada will facilitate the development of new strategies to highlight compelling Canadian content with international audiences. This is in line with the CMF's mandate to promote Canadian storytelling in the global, digital marketplace."
"With such a shift taking place in the media and entertainment space, taking time to reimagine our business has never been more important," said Barbara Williams, executive VP and chief operating officer at Corus Entertainment. "Conversations with our industry colleagues need to continue, and Corus is proud to be a part of Content Canada's inaugural effort to bring thought leaders together to help shape the future of our industry."
"Rogers Group of Funds is extremely proud to be a founding partner of the Content Canada initiative," said Robin Mirsky, executive director of Rogers Group of Funds. "Rogers is a steadfast supporter of the Canadian cultural sector, and as a distributor and creator of Canadian content on all platforms, we are committed to ensuring its ongoing health and success. We look forward to working alongside this organisation to continue to make our industry a vibrant and successful community that is admired the world over."
Content Canada will begin announcing speakers and sessions for the September 12 event in Toronto shortly.
If you are interested in taking part as a partner or speaker please email
[email protected]
.
Further information and tickets are available by
CLICKING HERE.
Additional partners and event participants will be announced shortly.
Please tweet to
#contentcanada