CONTENT CANADA INDUSTRY SUITES
all3media international
Programming Profile
All3Media International goes all-in with new slate
The UK-based distributor has a Rolodex of more than 1,000 broadcasters and platforms dipping into its content library. This article explores All3Media International's C21 Digital Screenings playlist.
Broadcasters around the world have taken on a far more important role in the lives of their audience in recent weeks, not only keeping them informed but also offering entertaining moments of respite and distraction.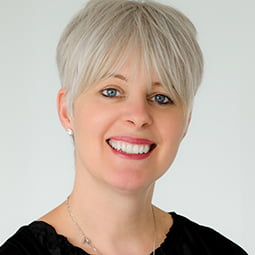 "These are really tough times for colleagues and friends across the global production industry. As an international distributor with a substantial library we are lucky to be having conversations about filling gaps in schedule while trying to provide financial support to productions that have been delayed," says Louise Pedersen, CEO of All3Media International.
Pedersen points to the organisation's relationship with Knox Media Hub, which has seen the two develop a cloud-based content delivery system, as being key to its ability to deliver master material quickly to clients.

"This came online at the start of 2020 and has allowed us to keep fulfilling deals during this extraordinary period. Last week alone we delivered over 1,000 hours. It's really come into its own and it's fair to say that our tech ops – often the unsung heroes of the distribution world – have very much saved the day."
Escapism is a key driver for viewers when they switch on their televisions these days and programming that provides audiences with a chance to feel like they've been transported to another time is set to be in high demand.
All3Media International is well stocked with this genre, whether scripted or unscripted. For viewers in Europe, the Middle East and Africa, Stephen Driscoll, All3Media International's executive VP for the region, points to a show with "family friendly warmth" that "transports viewers back to the 1930s."
All Creatures Great & Small (7×60') has an eclectic cast of characters and animals and is set in England's picturesque Yorkshire Dales. Based on the bestselling novels by James Heriot, the show tells the story of a newly qualified vet who lands a job in a village and follows the BBC comedy drama that ran between 1978 and 1990.
The latest adaptation, which had completed filming and is in the final stages of post-production, is a Playground Entertainment production for Channel 5 in the UK and PBS Masterpiece in the US. "We feel confident in its international appeal," says Driscoll, adding the show is a perfect fit for public service broadcast clients but also for streaming services looking to reach a broader audience.
Following positive reactions at the company's London Screening earlier this year, Sabrina Duguet, All3Media International's executive VP for Asia Pacific, highlights two of the distribution giant's harder-hitting dramas as potential diversions for viewers stuck at home.
Roadkill (working title, 4×60') is a new political thriller starring House and The Night Manager star Hugh Laurie, penned by celebrated scriptwriter and playwright Sir David Hare. The four-part series is about a self-made, forceful and charismatic Conservative Party politician whose public and private lives are picked apart by his enemies.
Written by Hare (Collateral, The Hours) and produced by The Forge (National Treasure, Kiri), the series will air on the UK pubcaster's flagship channel, BBC1. "There's a reality to the character that has been created by Sir David Hare and the footage shown at our upfront sparked a tremendous amount of interest," says Duguet.
Boys (5×60'), meanwhile, is a series for Channel 4 and HBO Max from Red Production Company. It is a major launch for All3Media International this year and marks the first time the company has worked with acclaimed writer Russell T Davies (Doctor Who, Queer as Folk).
Starring Neil Patrick Harris, Stephen Fry, Keely Hawes and Olly Alexander, the emotional show follows a group of best friends as they experience love and loss in the shadow of the AIDS crisis.
"It's got a lot of Russell's personality in it as it tracks the wild antics of a dynamic group of young boys who each have their own journey in realising their gay sexuality and, eventually, meet in London where they are free to express themselves," says Duguet. "However, joy soon becomes tinged with sadness as AIDS creeps into their world, as we follow their path through illness in a confusion of medical rumours."
Sally Habbershaw, executive VP for the Americas at All3Media International, believes thrillers are always an attractive currency in the TV industry. "We are fortunate to have a strong slate of completed thrillers that are performing very well on air now. The appetite for premium scripted true crime remains high in the Americas," she says.
Titles picked out by the exec include Penance (3×60'), from fledgling All3Media scripted label West Road Pictures, which is a psychological thriller based on Kate O'Riordan's 2016 novel of the same name. The plot follows a family who, mourning the loss of their teenage son, are befriended by a kindly stranger at a counselling session, but he is not as he first seems.
"It shows the impact of the teenager's death on a family. When another young man arrives seeking shelter, tangled and dangerous relationships are formed with dangerous consequences," says Habbershaw.
Another project ready to be taken off the shelf is The Nest (5×60'), which recently began airing on BBC1 in the UK and comes from All3Media-owned Studio Lambert. The five-part thriller follows an affluent Glaswegian couple and their relationship with the young woman who offers to be a surrogate mother for their child.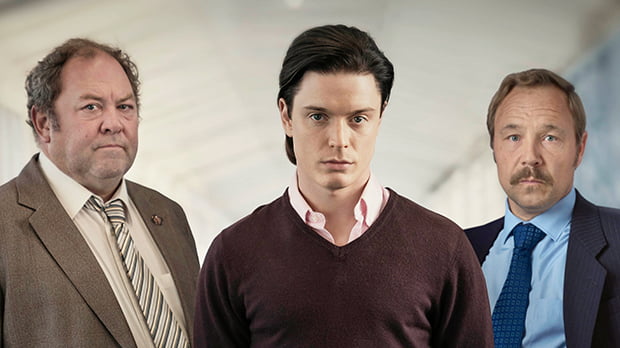 All3Media also has a few shows that are in the final stages of post-production and due to launch later this year, such as Des (3×60'), a three-part ITV drama in which David Tennant plays one of the UK's most notorious serial killers, Dennis Nilsen. It comes after All3Media International successfully shopped drama White House Farm (6×60'), another drama based on real-life crimes, around the world.
"David Tennant's remarkable performance and likeness to Nilsen makes this drama utterly compelling and haunting," says Habbershaw.
For more escapism, however, Driscoll gives a shout out to Studio Ramsay series Gordon, Gino & Fred's Road Trip (5×60'), the second season of which sees Gordon Ramsay, Gino D'Acampo and Fred Sirieix travel the Americas, promising more comedy, chaos and competitive missions.
"Over 30 broadcasters around the world picked up season one and have continued through to season two, which was hotly anticipated this year. The buyers love the comradery between the hosts and the opportunity to see Gordon in a more relaxed informal persona compared with his 24 Hours to Hell & Back/Kitchen Nightmares series.
Broadcasters of Gordon, Gino & Fred's Road Trip now include National Geographic in the US, Fox in the Balkans, Discovery in Italy, Foxtel in Australia, RTL in the Netherlands and Germany, TVB in Hong Kong and NENT Group in Sweden.
For Duguet, who is based in Singapore, The Elephant Hospital (2×60') represents something filmed a little closer to home. Available for pre-sale, the short series was filmed in Lampang, Northern Thailand and is "perfectly crafted to both reveal and inform – as well as entertain and feed" our endless fascinating with the majestic creature that is the elephant.
Filmed in the world's largest hospital devoted solely to treating elephants by All3Media-owned Maverick for Channel 5 in the UK, the series offers unique access to the daily challenges faced by the vets and volunteers on site.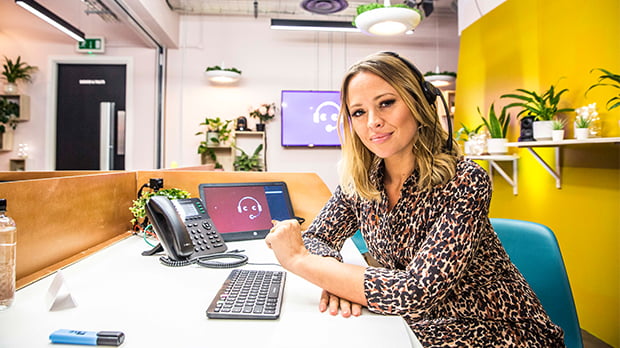 A heart-warming series full of uplifting, extraordinary and unexpected stories – whether that's treating an elephant for cancer or fitting a prosthetic leg to one that has lost a limb after standing on a land mine – Duguet is confident it will go down well in Asia-Pacific.
All3Media International is also shopping a host of formats from its catalogue, with Driscoll saying new gameshow The Hustler attracted "a lot of interest" at its London Screenings earlier this year.
"We have several conversations ongoing in advance of its launch in the US on ABC. It's a major launch for Studio Lambert, which has already had success in the US with Undercover Boss on CBS," says Driscoll.
In The Hustler, the Gogglebox producers have come up with a new high-stakes gameshow where nobody can be trusted, keeping contestants guessing as they work together to build a prize pot and uncover who the hustler is. "This format will work across the world as it deals with the universal themes of honesty and deception, and it is adaptable for an array of budgets," says Driscoll.
Celebrity Call Centre, the fixed-rig format set in a call centre staffed entirely by celebrities, meanwhile, has a feelgood tone and could be tweaked to allow it to be produced during the pandemic.
"You get real insight into celebrities' personal views, experiences and thoughts, and indeed, there are thoughts to produce this show direct from individual homes, avoiding studio requirements," says Driscoll of the show, which was originally created by Kerfuffle TV and has found success in the UK and Netherlands.

Habbershaw, meanwhile, points to Race Across the World, Dog House and Naked Attraction as other unscripted series in the All3Media International catalogue of over 15,000 hours that could help keep audiences entertained over the coming months.
Meanwhile, other shows that are still able to keep the cameras rolling under lockdown because they are filmed in participants' homes are the aforementioned Gogglebox, as well as Cash At Your Door.
As Duguet says: "With a third of the world at home, all watching the news and a lot of content, what could be more suitable than Gogglebox, a highly successful format set in people's home? It's already generating a lot of new interest."
Featured Playlist: all3media international April 2020