CONTENT CANADA INDUSTRY SUITE
Calgary Film Commission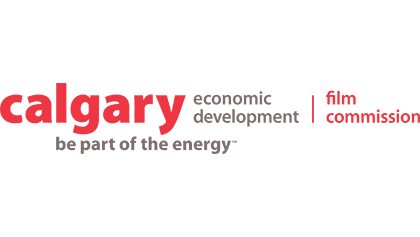 Programming Profile
Alberta is open for business
Production has entered a new era – and that's why there's all the more reason to film in Alberta, according to film commissioner Luke Azevedo.
"We are all in the same storm, but may not be in the same boat," says Luke Azevedo, commissioner for film, television and creative industries at Calgary Economic Development, which operates the Calgary Film Centre.
"There are three questions are always asked: what's your infrastructure, what are your incentives and what's your crew and talent base? Now added to those is a fourth question, which is always the first question – how safe is your area? Our job at the Film Commission is to try and ensure all four can be answered in a positive manner and keep Alberta top of mind."
The Canadian province is proud of its 100 year history in film and television production that includes series Fargo, Blackstone and Tribal, as well as movies The Revenant, Interstellar, Inception and Ghostbusters: Afterlife, which finished shooting earlier this year.
"Around 85% of production spend happens in Southern Alberta," says Azevedo. "It encompasses the mountains, the Badlands, the foothills, the prairies and two municipalities of over a million people all within a three-hour radius, which geographically is unique globally."

Production manager Leslie Cowan (Fargo, Wynonna Earp) agrees: "I've been line producing or production managing here for decades and even today, I find little corners that make me go wow! We shot three seasons of Fargo here and got such amazing substance from the texture of Alberta."
For showrunner and director Ron E Scott (Blackstone, Tribal), a big attraction is the city of Calgary itself: "You have this metropolis that feels like you're in a big city, from the transit system which is very modernised, to the volume of people."
Alongside the vistas and backdrops is an infrastructure that helps get things done in all of the seasons, says Azevedo: "It isn't just showing people pretty pictures – it's having the ability to work sustainably within the environment. We have a film-friendly policy and procedures that has been embraced by the city managers and directors, so we can facilitate logistics, like shutting down streets and getting access to buildings."
Matt Gillespie is president and CEO of local production company Joe Media, which primarily produces commercials and branded content. The company recently shot a video series showcasing the city.
"Calgary is a metropolitan city that has fantastic amenities including great restaurants and the most bike and walking trails in North America. If a producer or talent is here for any length of time and wants to bring their family, this is a great area to be. We've got a nice little piece of paradise here!" he says.
"The city has been very supportive of all our projects no matter what size. All those logistical things you have to think about when you've got to do a unit move of 50 or 100 people in a day are taken care of by Luke's team. Locations are easy to obtain, permits are issued quickly and parking is less of an issue."
Alberta is an all-spend incentive location, offering a tax credit rate of 22% for international productions and 30% for local producers, covering all goods, services and labour expenses directly related to a production.
"Access to the incentives in this province has been very streamlined – that has been a great experience for us," says Scott. "Over the years, we've accessed millions of dollars."
Cowan, Scott and Gillespie all believe it's the crews that make the difference in Alberta, especially over the last few months.
"They have been excited to get back to work and really want to make it happen," says Gillespie. "We were one of the first commercials to get back into production [after shutdown]. It was a series of vignettes for the Chiropractic Association of Alberta. We had a total head count of around 40 and quite a few unit moves, so it was a great project to come out with rather than a simple piece with four or five people on set.
"On the first day, we had a big group meeting with our safety supervisor, a paramedic and the head of our cleaning company. You could see the tension in the room relax – everyone felt, 'we are in good hands and we are going to get our job done'.
"Since then, we've done a number of shoots and we have a very busy fall line-up. A day might be slowed down due to new processes and protocols but we are getting everything we wanted. It's because the crews have bought in to the protocols, have the desire to work and they've got this mutual respect for each other."
Season four of Wynonna Earp was halfway through its schedule when filming of the show at the Calgary Film Centre halted in March.
"Then began the process of, how do we get Wynonna back to work?" says Cowan. "It started with attacking the scripts – what was written and what was going to be possible. Then I looked at some contacts I had in the oil and gas sector because they were familiar with international work with health and safety. We put together a model and went back to camera on July 16th – we were one of the first in North America.
"We are almost at the finish line. People are comfortable and feel protected and safe. The crews are taking the personal responsibility of 'we can do this' and that's what's making it work – it's not us standing over their shoulder. We've been running with an average of 110 crew on set every day with up to 20 extras/background. Because we're a demon show, we also have prosthetics and make-up. That's all possible still.
"We're looking to new projects now and talking with different producers about doing it again using our model."
Scott cites a number of different challenges relating to Covid: "We were not quite in pre-production on Tribal but the whole of season two was mapped out. It's a character-driven cop one-hour drama – you can't just have two people talking – so we had to rejig some of that. Then crews start stacking up and all of a sudden everyone's going at the same time so then there's actor availability. We're taking it one challenge at a time, but we're ramping up to go into production this fall.
"We are very hopeful for us launching other projects and things are looking good. Alberta has always proven itself as a progressive forward-thinking province. In a time where there's so much uncertainty, it is really committed to that."
Azevedo's team has had to be inventive about how to market the province when the number of trips producers might make before choosing Alberta or going into production could be limited.
"We are producing a lot of digital photo packages and introducing producers to people like Leslie, Ron and Matt who know how Alberta works and how it can be most effective for them," he says. We are also working with groups like William F White to ensure we have the leading edge technology available in Alberta.
"We have great scouts here who can identify sites throughout the province and we can be on those sites talking to producers while we show them the environment, rather than them being on the ground.
"Once a production arrives here, we are engaged all the way through the project. We work in a lot of different sectors and capacities and our office is designed facilitate all aspects of production. We have infrastructure like the Calgary Film Centre – where Wynonna is – that can create a secured isolated environment, as well as standing sets in and around the city which makes our area very flexible. We are here to make a safe and positive impact on productions."
The combination of crews and technology means that for some productions, the shoot can even happen without the director on site.
"Being able to do remote look-ins is an amazing alternative – if you can't fly, you can still shoot," says Gillespie. "We just finished a commercial production with my director in Toronto. We 'walked' him around the different departments on an iPad while we were setting up – he communicated with everyone and even directed the actors. We zoomed the output to him and to the client. The stream out of the camera was great quality and they watched exactly what we were filming."
Azevedo adds: "Technology is critical – including the use of it for effects to offset some concerns with regards to background and the amount of depth you've got to be able to shoot, whether it's people or locations."
He is clear that new ways of working do not mean compromising quality. We need to continue to meet todays and tomorrows challenges and ensure that productions can achieve the quality producers and studios have become accustomed to in Alberta, which is world-class," he says. Of upmost priority is ensuring those world-class crew and talent are taken care of. We try to make it as easy as possible for our partners in production to create great content. We want more projects to experience all we have to offer in Alberta – so welcome!"
Featured Playlist: Calgary Economic Development